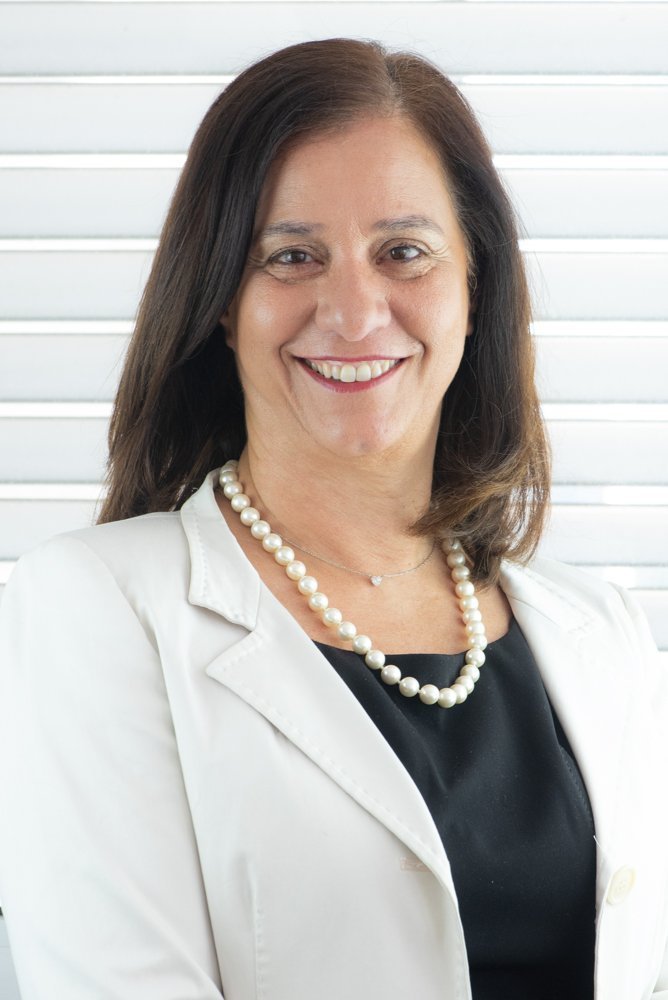 Stella graduated from the University College London in 1977 and has been working with the Firm since 1982. Her extensive legal experience and knowledge have contributed to the rapid and substantial development of the litigation department of the Firm, which is headed by her.

Stella is considered as one of the leading litigators of Cyprus. Her success record has placed her among the top litigators of the island and is considered by her peers as being an authority in a wide spectrum of civil litigation topics. In fact, numerous of the legal cases she has handled have become important judicial precedents in Cyprus.

Over the years, Stella gained extensive experience in disputes covering a wide range of topics, but with a special focus on Banking and Insurance claims.

She has also developed a special expertise in execution and enforcement of judgments, and also on Civil Procedure Rules.

Some of Stella's notable recent engagements are:
She led the Firm's team in defending a local Bank in a multimillion-euro shipping finance claim.
 
She managed to overturn a first instance judgment in a bank recovery claim, creating a significant precedent on, inter alia, rules of evidence.
 
She successfully discharged injunctions issued against a local bank and a receiver and manager by a debtor.
 
She handled successfully numerous mortgage foreclosure proceedings.
 
Together with P.G. Polyviou and George Middleton, she defended an international pharmaceutical company against a multimillion claim based on alleged breaches of a distribution agreement.
 
She has successfully defended a legally significant claim based on personal guarantees, creating an important precedent in this area of the Law.